Advantages of Working with a Landscape Designer
Emphasis on strong design: A Landscape Designer can help you define your goals, offer insights and ideas you may not have considered, and work to oversee the final installation by qualified contractors. People who work with Landscape Contractors and/or garden installers may find that the project is built before all the design issues have been resolved, resulting in a landscape that does not meet their needs.

A Landscape Designer is as interested as you are in achieving a successful project. Your landscape designer will listen to you and develop a plan that reflects your specific needs and desires. The design process is collaborative, allowing you ample flexibility. You can be as involved as you wish while enjoying the security of professional guidance every step of the way.

Landscapes grow and mature over time. You're working with living materials and a landscape designer is trained to foresee how the space will change and to account for that change in the initial design.

A Landscape Designer often saves you money two ways. The first way is that it's better to change your mind on paper than after something has been installed and the second way is by bidding the construction installation among several highly qualified landscape contractors rather than presenting you with a "take-it-or-leave-it" price. TIR Design Studio maintains long-standing business relationships with local contractors noted for their high-quality work and fair pricing.

A Landscape Designer acts as your advocate and representative in interactions with the contractor or installer. He or she advocates for you to ensure that the project is built on time and on budget as well as to high standards of quality and design.

A Landscape Designer should readily provide a resume, a portfolio of work, and be active in professional organizations such as the American Society of Landscape Architects (ASLA) or Association of Professional Landscape Designers (APLD). This information provides peace of mind that the job will get done right, the first time. Landscape improvement is an important and worthwhile investment; you have a right to make an informed decision.
Services List
Conceptual and Preliminary Design
Development of preliminary and conceptual designs by meetings with client, site study, and analysis.

Presentation Drawings
Conceptual drawings, master plans and renderings for presentations to clients.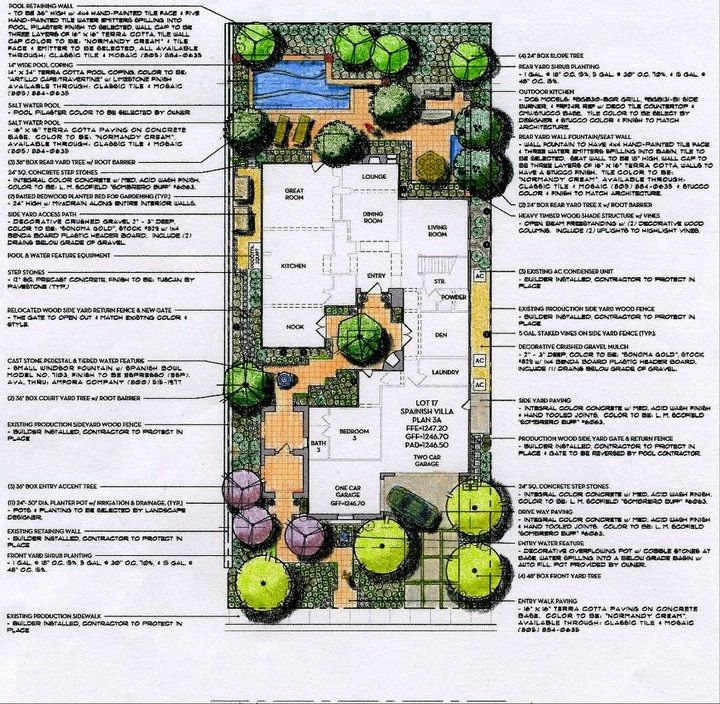 Construction Documents
Landscape Layout Plans, Landscape Construction Details, Landscape Irrigation Plans & Details, Landscape Planting Plans & Details, Landscape Lighting Plans.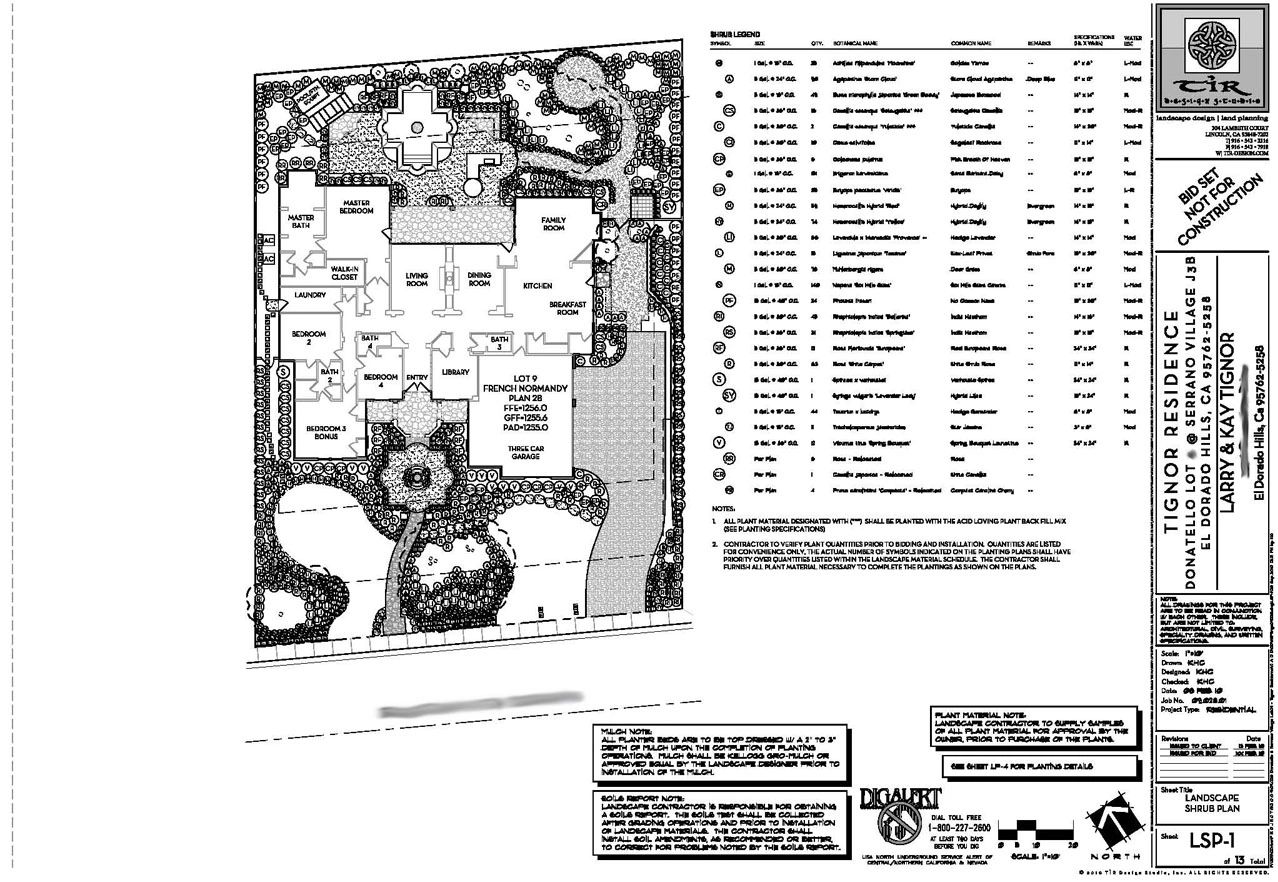 Cost Estimation
Provide budget estimates for conceptual phase and final construction drawing phase.

Project Management
Assistance with bid letting, review of construction submittals, and on-site construction observation.